Today we start the beauty pick and findings review section where I select different products and share with you how nice they are, or not!
Today we are going to review five different products from different brands that are absolutely great.
In general these are products from great well known brands. These brands are always bringing new products because they are constantly studying to improve their formulas and also create new formulas that are designed to help us.
But, not all of their products are good innovations. Some are great and work wonders, others not so much. One benefit I notice by choosing certain brands from another is that some brands we can trust the quality.
In this first post, we are reviewing Kerastase and Clinique products. To be more specific, these products are going to help ladies out there who have dry or damaged hair and the skin products are going to help you with your face cleaning routine.
 1. Kerastase Immersion Nutritive Pre Shampoo | Beauty Review
The Kerastase Immersion Nutritive Pre Shampo is suppose to work as protection before washing your hair. It claims to penetrate in deep in your hair in order to provide profound nourishment. On the Kerastase website it says:
"The rich gel-crème formula acts on the hair's surface, detecting the driest areas. The cuticle's scales are incredibly nourished, smoothed and softened."
No one can describe it better than its own producers, and the promise is good and me, as a dry hair lady was really interested on trying that out. And so I did.
I applied it before the shampoo, let it in the hair and waited for 4 minutes. then I just washed normally and continued the treatment with some other products from the same line.
I used the entire bottle and to be honest, I did not notice ANY difference at all from the times I did the treatment without this product. The rest of the line is great but this one product, in my head, did not make the difference.
 2. Kerastase Resistance Serum Therapist | Beauty Review
The Kerastase Resistance Serum Therapist is a product for very damaged and over processed hair. It was my mistake to purchase this one because then I found out this is more for hairs that were submited to very strong chemicals like extremely blond hair, etc.
The right use of this product is for final use, without rinsing. You can use on dump or dry hair and it  also works as heat protection. On the website it says:
"WHAT DOES IT DO ? • Protects against the heat (up to 230°C) • The hair fiber is instanly repaired, reinforced and resurfaced. • The hair is protected from heat and makes the blow-dry two times faster. • Ends are sealed."
In my opinion this is a great product. Not be best I have used from kerastase, as I definitely have the ones I prefer the most but somewhat it works, (after a few applications).
What I have to say is, if you hair is just a normal hair or dry hair, don't bother to try this one. You will be much happier with the other options.
That's why this is important to know your hair and know exactly what type of treatment you need. Sometimes we want to add an extra dose of care to the hair and just pick what is supposed to be the strongest product available.
But if your hair does not need it so much, you are not doing any good.
As I said, not my best option, and I stopped using it after a few applications. But my hair is not really the perfect match for this product as it is more dry and not so damaged.
3. Clinique Clarifying Lotion 2 | Beauty Review

This product is indicated to be used after the facial soap. This is one of the products that comes from the 3 step care from Clinique.
The first step is cleaning with the facial soup, the second is applying this clarifying lotion and the third is the moisturise. What does this product claim to do? Clinique says:
"Dermatologist-developed formula helps reveal fresher skin. Sweeps away dulling flakes and excess oil so moisturizer can do its job better. Helps fine dry lines disappear."
In another words, clarifying lotions in general help you provide a deeper cleansing of your skin, cleaning the pores and excesses of make up, dust and residual products.
From my experience, I could feel that it is very alcohol based, so if you have problems with that, you better skip that one.
While looking online for some recommendations, I noticed some people would have their skin irritated after using it. It was not my case.
I have very sensitive skin and quite often, I have to be careful with facial products because many of them can provoke allergic reactions on me. Once again, this did not happen with this product.
In a nut shell I kind of liked it. It refreshes the skin but as it is alcohol based, It burns a little when I apply it. Used for a month and I noticed that my skin was very shiny so if you have combination skin I would not go for that.
This is basically most ideal for dry skin. Would I recommend? I definitely recommend you to test it for a few days and observe how your skin reacts.
There are mixed reviews out there, which means that it will really depend on your skin. My skin tend to be a combination skin, but in cold weather it can be dry. I used this product with no problems, but as my skin got a bit too shiny, I would not use it again.
4. Clinique Dramatically Different Moisturizing Lotion+™ | Beauty Review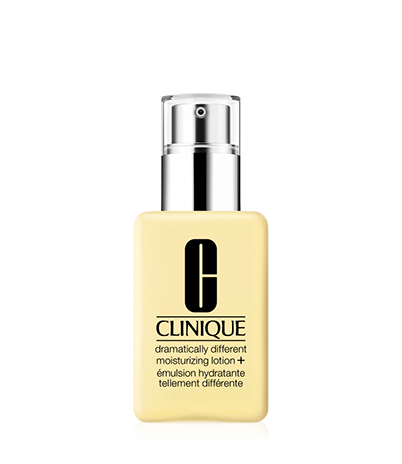 The Clinique Dramatically Different Moisturizing Lotion+™ is one of the products that are supposed to be applied after clarifying lotion.
This is a moisturising, and it is indicated mostly to dry skin. Here is what its producer says about this product:
"Skin Types: 

1, 2 –

Dermatologist-developed formula combines all-day hydration with skin-strengthening ingredients to help skin look younger, longer. Helps strengthen skin's own moisture barrier by 54%, so more moisture stays in."
When you apply this product, you just need a very small amount. Texture is wonderful and it spreads very well. If you have combination skin, I still would say that this is not really the best option.
Why do I say that? Because it can really leave your skin very shiny.
 In a nutshell, based on my experience, it was a good product but not really indicated to my skin. It did not cause any allergic reaction nor gave me any problem. But I noticed a very shiny skin, which was not really what I was looking for.
5. Kerastase BAIN NUTRI-THERMIQUE Shampoo | Beauty Review
This is one of my favourites and I love the entire Nutri-Thermique line. You always have to pay attention while buying products from this line, as they are very similar and you can mistakenly buyt a product that is not really indicated to your hair type.
The one I tested is indicated for very dry hair, and if you are looking for a powerful moisturising line for your hair, this is the go for product.
A few years ago I tested the same products from the Nutri-Thermique line and what I have to say is, they improved a lot.
Approximately five years ago, the same product ended up turning the roots of my hair very oily. I never had such a problem since I used this product.
That's why I was really reluctant to try this again. But listening to the recommendations of a hair dresser, and really needing to try something about my dry hair, I gave it another shot.
And guess what? It was absolutely fabulous!
5. Clinique Facial Soup Mild | Beauty Review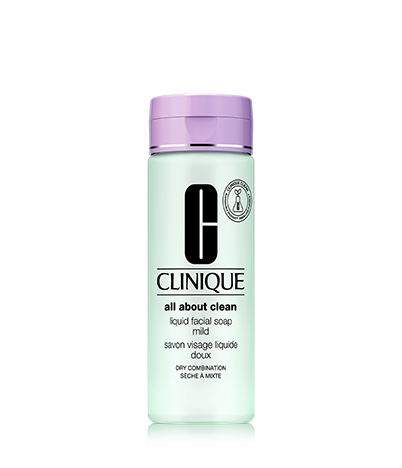 The Clinique Facial Soup is one item that I have been using for a while. I bought this product twice. It is a facial liquid soup, one of the items from the Clinique 3 steps.
The best thing I started doing in my life, for my skin was to stop washing my face with normal soup. Specific facial soup started to leave so much better results.
I liked this particular product. It does not leave my skin dry after washing and it is pretty cool when avoiding pinpoints.
I would definitely recommend, just make sure you find the appropriate version for your skin type.
Conclusion
Which products I would repurchase?
Definitely Clinique Facial Soup Mild and the Kerastase BAIN NUTRI-THERMIQUE Shampoo. The other ones, are not bad but I still would not repurchase.
BE PART OF THE FACEBOOK COMMUNITY!